5 Unicorns of Destiny 2
Since warmind DLC dropped on last month,players obtained fair amount of catalyst to drop throughout the campaign. However,five strike specific catalyst that many players chased after and couldn't get it to drop. Eventually many players thought it might be bug and given up. The 5 strike specific catalyst are coldheart ,prometheus lens, wardcliff coil, merciless and riskrunner. Currently these five catalyst are considered as unicorns in Destiny 2 because of its rarity.
First week since launch I managed get up to decent power level and was able to farm heroic strikes without much hassle. Glass and blackout modifiers pain in the ass. And so I farmed about 40 heroic strikes along with my 2 friends and none of us get the catalyst to drop. At this time, I thought to myself what if the catalyst was actually bugged and can't drop. None of the people in forum posted about getting these strike specific catalyst. Majority of the players were actually having the same thought as I do.
Fast forward to 3rd week by this time I already ran about 120 heroic strikes and eventually got 1 catalyst to drop for me. It was prometheus lens and I'm definitely excited. Getting to actually see 1 catalyst to drop means it's not bugged . Just that the drop rate for the catalyst is extremely low maybe around 1% or less. So I've begin to start farming for these catalyst on weekly basis.
The order that catalyst dropped
Pretty sure the order everyone has is random so this wouldn't be important.
#1 Prometheus Lens Catalyst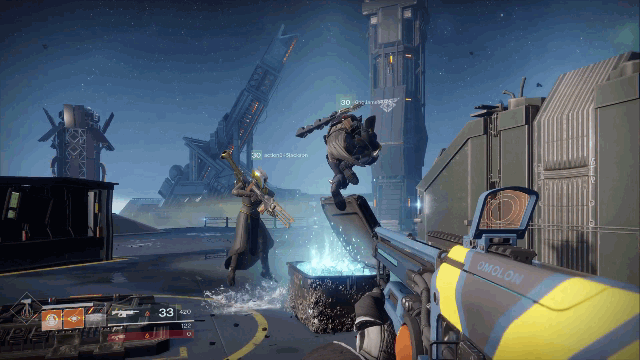 Got this catalyst to dropped for me by 3rd week from constant farming of heroic strikes. Definitely got me excited when a gold/yellow shape thing pops out from the chest. Before this I didn't know how the catalyst looks like, didn't really pay attention to those I've gotten in patrol. So yeah, my journey to hunt the 5 unicorns begins.
Masterwork Requirement: Kill 500 enemies with prometheus lens.
Fastest Way To Complete The Objective: Anywhere that have enemies. I got this when the strikes were in solar singe and just complete mine in the strike runs.
The above image is the masterwork version of prometheus lens. It's basically increases an extra 10~15% boost of stability and handling. Doesn't make much of a difference but it's always good to have those extra boost.
#2 Coldheart Catalyst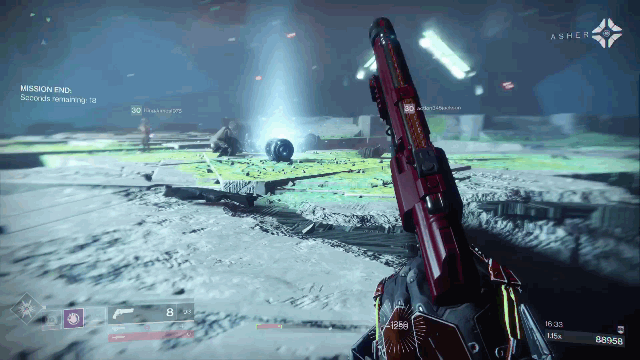 Among the 5 catalyst, coldheart was the one that I'm looking forward the most. Still can't believe I've got this as my second catalyst. At this time round, I was actually helping my friend to farm for silicon neuroma sniper rifle. It's an exclusive reward from the pyramidion nightfall. We were doing high score run 90k – 110k score run for the nightfall.
Masterwork Requirement: Kill 500 enemies with coldheart.
Fastest Way To Complete The Objective: Pretty much the same as prometheus lens objective.
Masterwork version of coldheart grants extra stability and reload speed to the weapon. The extra stability boost makes the weapon feels like a laser gun. Additional reload speed is always good to have especially during DPS phase.
#3 Merciless Catalyst
Again I've obtained this catalyst when I was farming will of thousand nightfall. My friends and I thought the exclusive reward for the nightfall shouldn't only be a transmat effect. We did high score run 110k for this nightfall. He got wardcliff coil catalyst and I've got merciless catalyst. Sadly our 3rd friend didn't get anything.
Masterwork Requirement: Kill 500 enemies with merciless
Fastest Way To Complete The Objective: Restock power ammo at any available public event and kill nearby enemies. Rinse and repeat.
Look at that insane range and stability boost! Just a rough estimation it's like an additional of 40% range and 30% stability. Didn't really get to try this weapon after I've complete the masterwork but the stability does make the weapon easier to control. There's a fall of range on fusion rifle so the additional boost does help with the fallout range.
#4 Wardcliff Coil Catalyst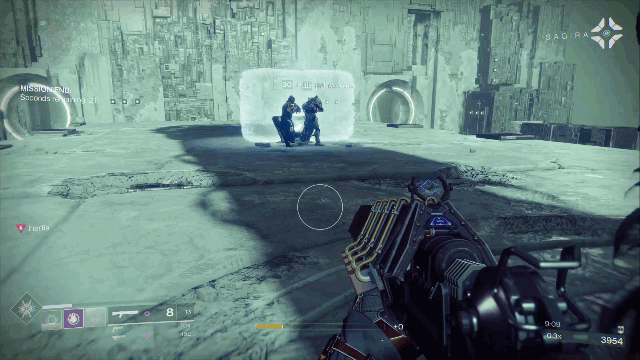 It was tree of probabilities nightfall for this week and my friend needed to farm DFA. DFA is a hand cannon and exclusive reward from tree of probabilities nightfall. He didn't get DFA to drop for him but instead I've got the wardcliff coil catalyst.
Masterwork Requirement: Kill 500 enemies with wardcliff coil
Fastest Way To Complete The Objective: Restock power ammo at available public event and I went to core terminues (mars lost sector) and did my progress there. Lots of thralls and cursed thralls. Alternatively, you can launch escalation protocol and killing the thralls and repeat.
Didn't really get to test the weapon out since it's masterwork. All I did was fire couple of shots and the spread of the mini rockets seems to be in tighter spread compared to its original version. Not really a must have because there are some good rocket launchers out there.
#5 Riskrunner Catalyst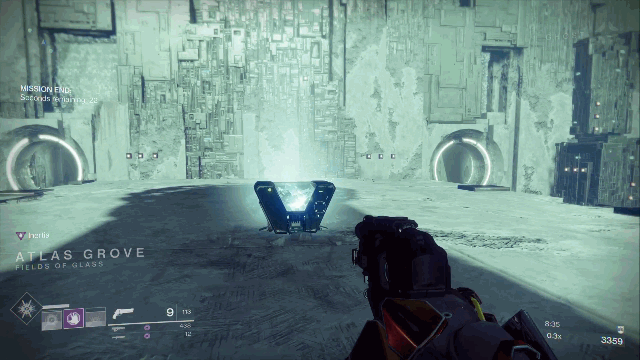 At this point since I've obtained 4 out of 5 specific catalyst, thought might as well go all in and farm for the last catalyst. Just like Thanos trying to obtained the 5 stones for himself. For this catalyst, I did most of it in speed run and eventually got it to drop for me last night. Ran about 110 plus nightfalls.
Masterwork Requirement: Kill enemies with riskrunner and superconductor.
Fastest Way To Complete The Objective: My personal preference is glimmer extraction public event. In order to proc superconductor, you will need to take arc damage and with fallen enemies I easily able to proc superconductor and progress my masterwork. On average 1 glimmer extraction public event gave me about 15-20% superconductor kills.
Look at that range! What a submachine gun could wish for. Having additional boost on range helps the riskrunner. Definitely good to have.
Here's the breakdown of the catalyst farming:
Prometheus Lens Catalyst (about 120-140 heroic strikes in 3 weeks time)
Coldheart Catalyst (about 20 high score prestige nightfall run 90k-110k)
Merciless Catalyst (about 20 high score prestige nightfall run 110k)
Wardcliff Coil Catalyst (110-120 speed run prestige nightfall)
Riskrunner Catalyst (110-120 speed run prestige nightfall)
Now that you know all the details about the masterwork upgrades and how to complete certain objective in the fastest way. Most importantly these catalyst isn't bug so this bring us to the next question.
Which Is Most Efficient Way To Farm?
From the catalyst description itself states that "Found in strikes against the most challenging opponent". There are 4 types of strikes that you can farm this on. The 4 types consists of vanguard strikes, heroic strikes, nightfall and prestige nightfall.
Vanguard strikes shouldn't be considered as a playlist choice to farm. Why? Because it's the lowest power level and hence it has the lowest drop rate among all. Next, nightfall isn't as efficient as compare to farming on prestige nightfall. This is because there's a challenge card for prestige nightfall which enables players to use modifiers that provides advantages for them.
Lets go into more details against the playlist comparison.
Nightfall vs Prestige Nightfall
On average a nightfall run will takes about 12-15mins in comparison to prestige nightfall which will take less than 10mins. Due to the availability of modifiers, prestige nightfall will always be quicker. If you're willing to spend 15mins on a nightfall run, I will suggest you to go for high score run on prestige nightfall which will take about the same time. If by all means, you're not properly gear and still intend to farm then nightfall will be better alternative for you.
Heroic Strikes vs Prestige Nightfall
Modifiers on heroic strike changes on daily basis except the singe modifier which last for a week. Despite having heavyweight modifier on heroic strikes, there are days where it will mix with blackout, glass or grounded. These are among the annoying modifiers that you can come across on heroic strikes. For example, on a day that the modifiers of heroic strikes doesn't favor the players, it will take about 15-20mins for a heroic strike completion. Prestige nightfall you can consistently finish in less than 10mins.
Following bungie logic, just a general assumption hardest playlist will have better drop rate. So if it takes 20mins to complete a heroic strikes in comparison to 10mins on prestige nightfall which one will you choose? It's obvious prestige nightfall is the way to go. However, if you are getting bored playing the same nightfall over and over again, you can always switch back to heroic strikes.
Speed Run Prestige Nightfall vs High Score Prestige Nightfall
There is score threshold in prestige nightfall at 30k, 60k ,90k and 110k. With each threshold players reach, there's an increase chance of loot at the end of the activity. Bungie only stated that there's an increase of drop rate but never tells us the exact % of increase. Speed run on other hand is basically skipping through majority of the encounters and take out the boss as fast as possible.
Depending on the nightfall, some can be complete in around 7-9mins whereas a high score run could potentially takes about 12-15mins to complete. If players are attempting for high score run it's best to try aim for 90k or 110k. Given the amount of modifiers available, it's easy to hit 110k score. If you want to take advantage of the % of increase drop rate aim for 110k. Once players hit above 110k score, skip the rest of encounter to save time. Bear in mind, prestige nightfall has a decay of 8 points per seconds.
Based on my personal preference, I'm definitely more incline in farming through high score run rather than speed run. But majority of people prefer to speed run despite having lower % of drop rate. Nevertheless, RNG plays a role in the drop rate as well.
What Modifier Should I Choose For Prestige Nightfall?
Speed Run Prestige Nightfall
void, solar, arc singe (depending on which one favors the most)
heavyweight (definitely a must)
momentum (immediate health regen will help when skipping through most of the encounters)
High Score Prestige Nightfall
void, solar, arc singe (depending on which one favors the most)
extinguish
famine
match game or iron (depending on the group preference)
power handicapped (assuming everyone at 385 power level, you can decrease maximum of 25 power handicapped)
That's it for the modifier set up for speed run and high score run. A warlock with lunafaction boots and empowering rift definitely helps a lot. Sunbreaker titan for melting point and tractor cannon are optional. Empowering rift with lunafaction is more than enough. Escalation protocol shotgun, perfect paradox or hawthorne's shotgun are good choice of power weapons to consider.
So that's all for the necessary tips and tricks that you need to farm these catalyst. If you have any question, feel free to drop a comment below. Till then, I will see you soon. Good luck on farming!!